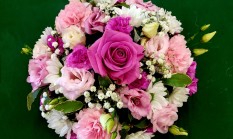 Posies
The 'Posy' is a circle of flowers with any combination of colours.
From £10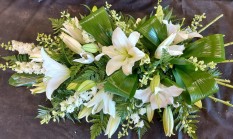 Sprays
Traditionally sprays come in both single ended and double ended designs. Sprays are available in a wide range of colours and sizes.
From £25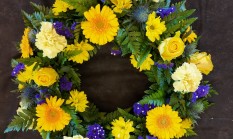 Wreaths
Still the most popular form of funeral tribute. This design is available in your choice of flowers and colours.
From £30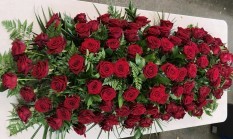 Casket Sprays
Casket Sprays can be arranged with an array of seasonal flowers or with classic lillies or roses.
From £100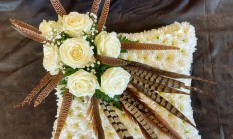 Cushions
Cushions and pillows are traditionally made with white chrysanthemum and a spray of roses.
From £75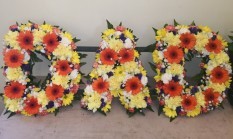 Lettering
The most popular funeral word tributes are Mum, Dad, Nan and Grandad but we can make any other word, name, letter or number you desire.
From £40 per letter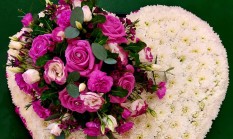 Hearts
The heart is very popular for the immediate family. Representing love, it makes a deeply personal statement.
From £75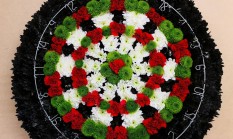 Bespoke
We have extensive experience in designing anything you require. From ballet shoes to fairies, watering cans to caravans.
POA